/// New Zealand Paramotor Tour 2022
Date: March 16th – 27th 2022.
Join us on our next flying adventure…….
This exciting flying tour is designed for licensed Paramotor pilots who want to fly some of the most spectacular places you will ever see. New Zealand's South Island is an adventure playground ideally suited for Paramotoring with its constantly changing landscapes and breath-taking scenery.
The tour is also designed for low airtime pilots as well as the more experienced. Flying areas and conditions will be very user friendly. Dave Dennis, owner of Parapro with 30 years of teaching professionally, New Zealand's first Paramotor rated instructor and organizer of previous high profile Paramotor tours is your guide. With a wealth of experience and local site knowledge he will guide you around the South Island's best Paramotoring areas. For those with less experience, flying tips / tuition will be given to improve your skills.
The tour is designed not only to explore the best areas by Paramotor but also having the opportunity to participate in the huge range of activities that are on offer.
The tour will target the following areas: Akaroa/ Christchurch, Arthurs Pass, Tekapo, Wanaka, Queenstown, The West Coast, including the Glaciers, Able Tasman and Kaikoura.
The tour will provide the following: paramotors, transport, accommodation, guiding, spare wings, pick up and drop off at the airport. Accommodation is a mixture of private / rental homes and motels on a shared room basis
Tour Cost
$3100 NZD ( if motor is required)
$2700 NZD if you provide your own motor
$2300 NZD for non flying participant
For more info email Dave on – info@parapro.co.nz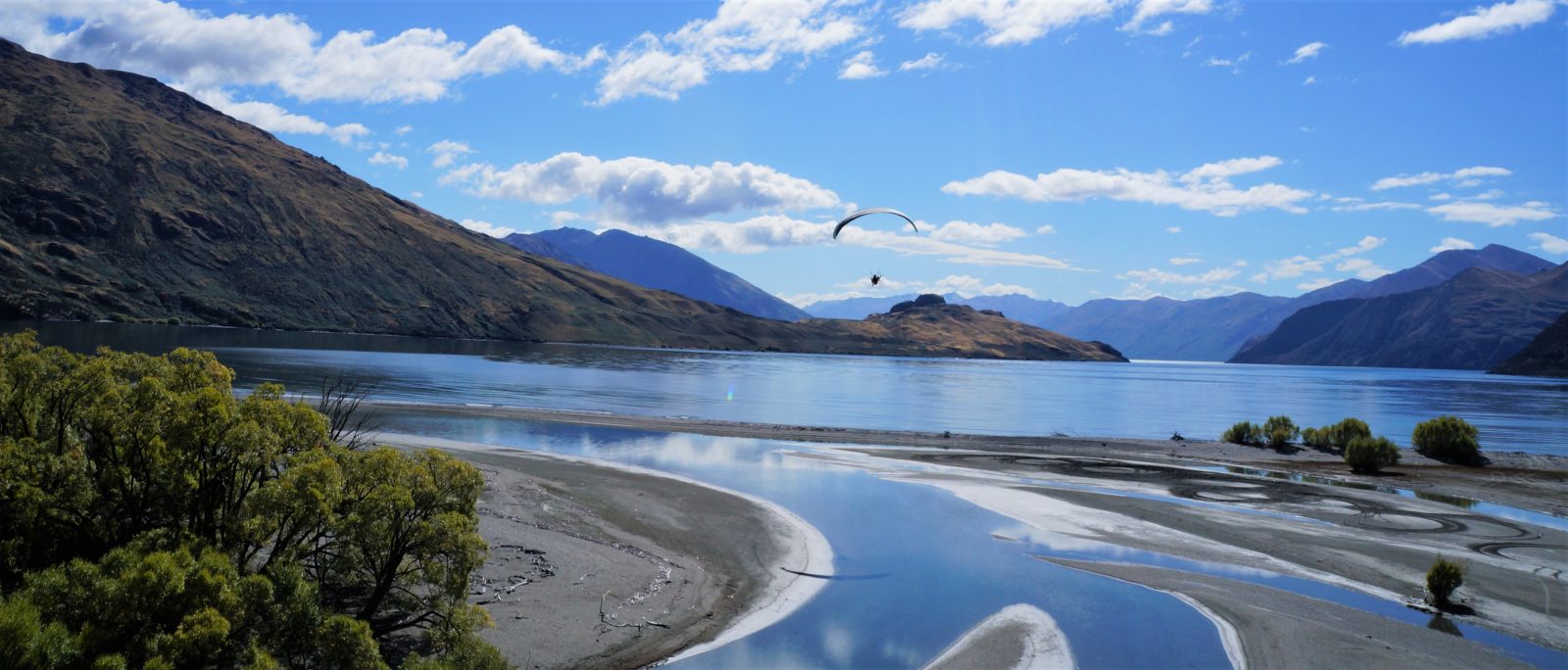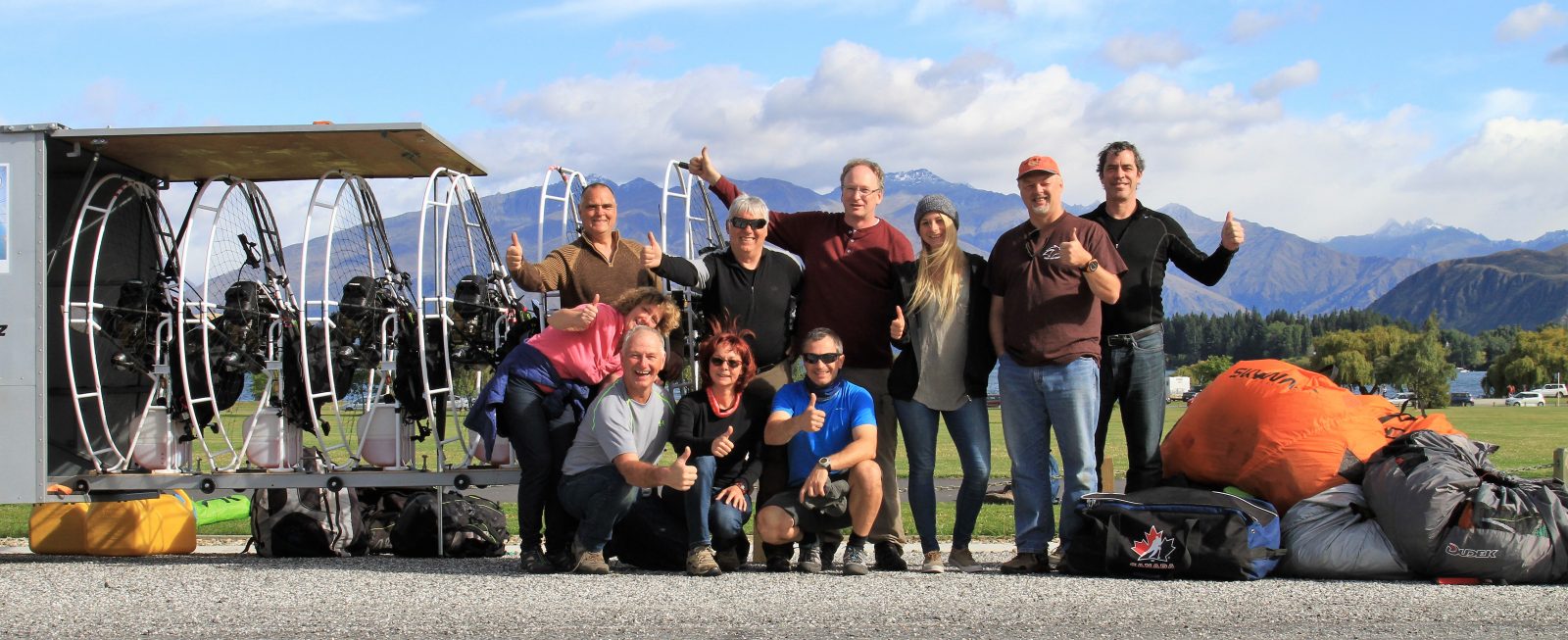 Additional info
Rental Paramotors are Polini Thor 130cc with 130cm props and 1 x fly Products Gold with Simonini 200 cc
Petrol and oil will be provided for. Each motor has an hour meter. There will be a $12 per hour charge to pay for petrol / oil. for those that hire equipment.
Entertainment, food, beverages is not covered in the course cost
Participants who hire equipment must have a minimum of 50 hrs of motoring experience. For those that are flying their own equipment – 50 flights minimum. Participants must have experience with the use of a Speedbar and experienced in height lose techniques. Skilled. in forward and reverse launches
Participants to bring Helmets with UHF radio. If you have an Airband radio bring that too
Any damages to the equipment due to pilot era requires the participant to replace or cover the cost of repair to its original condition.
There are only 5 places for pilots available on the tour. To secure your place a 10% deposit is required
Pilots need to be a certified Paramotor pilot. If you are not, I can provide you with A NZ PPG licence. All participants are required to be a visiting member of the NZHGPA. And all wings have a current warrant of fitness issued by the NZHGPA. – I can help you here.
Should a non flying participant would like to join us the cost is $2200. There's plenty of activities to do in between flying. The tour is about experiencing New Zealand's South Island and what it has to offer.
50 % deposit required to secure your spot. If Covid 19 prevents travel or participation the deposit is fully refunded.